January 27, 2021
the seventy7 collective: 2020 recap
2020 gave everyone across our industry a host of difficult challenges, but we didn't let the changes put us off our stride.

As the year went on, each new day gave everyone at seventy7 a new way to develop the way we work together, with our clients, and with the world around us. From moving our entire office staff into their home offices, to shooting safely in our photography studios while delivering first-class work for every updated brief, we were able to shine a silver lining of creativity through the dark cloud.

Thanks to the diligence and unbelievable hard work of all of our staff, we were still able to fine tune our processes through hours of Zoom calls and (nearly) a billion Teams messages. Here are our highlights from a year we'll never ever forget.

Bouncing into 2021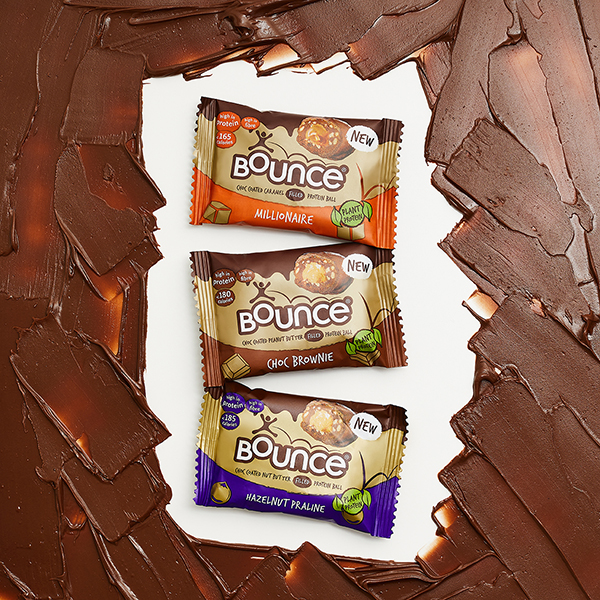 Smart snack specialists Bounce returned to our Manchester studios back in December to shoot their brand-new range.

Our continuing relationship with them has meant we could develop concepts together for a range of assets. seventy7's photography team were able to capture and produce a diverse variety of images that magnified the fillings and flavours of each product including lifestyle photography that reflected the audience's culture, stunning stills and GIFs ready-made for socials.

Spring at home with M&S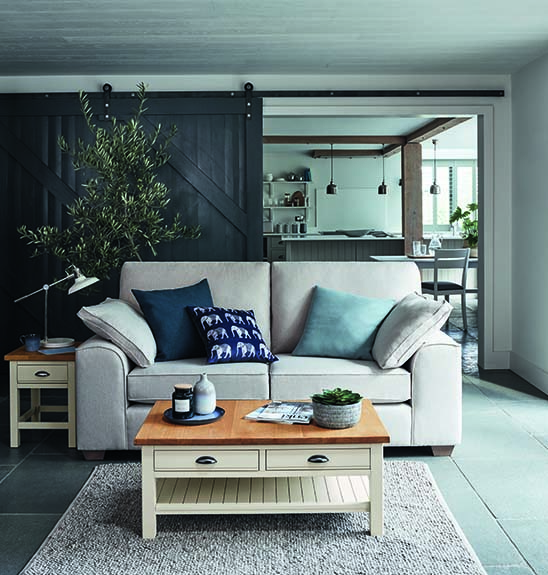 One of the UK's most beloved retailers needed a fresh approach thanks to rapidly-changing circumstances.

M&S Home needed to adapt quickly to the 'new normal', so seventy7's Creative Content team conceptualised a brand-new multi-channel campaign that could be used across their brand. We planned and created closely with their in-house specialists on imagery that was versatile enough to be used online, in-store and on socials, a refresh of their contemporary LOFT range, and enhanced each range's furniture cards through diligent design.

A new approach for Ocean Refresh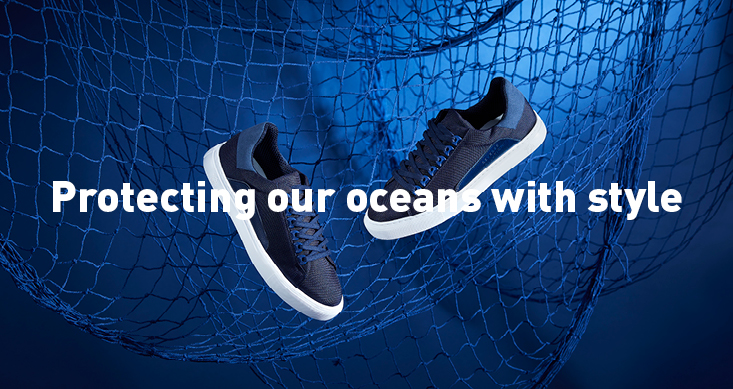 We championed our local by giving an exciting new approach to sustainable standard-bearers Ocean Refresh.

With a tight turnaround required on creative, lifestyle and ecommerce imagery, our Deputy Creative Director Mike Griffiths was in his element while planning this bold and bespoke campaign, "With this being a young and new brand, it meant we were given a bit more freedom to tell their story through the imagery.

"We decided to go down the literal route by shooting their footwear against the single-use plastics they come from. The combination of clever placement and vivid colourways meant people understood the impact without the product being dominated by too much going in the background."

There's nothing micro about this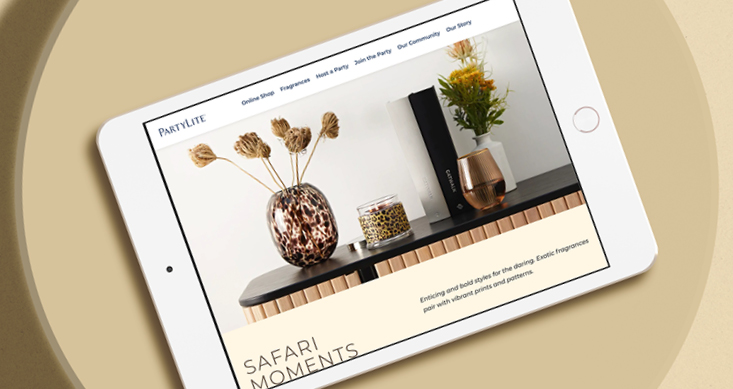 We moved PartyLite's traditional seasonal physical product launch online for the first time in their history.

Transitioning from print to digital can be daunting, but the strategy for the home fragrance brand was to make their profits soar. Our UX specialists help them make the full conversion ahead of their Spring 21 launch. We developed a fully specialised microsite to enhance and elevate the range thanks to the stunning lifestyle imagery we captured from our studios in Manchester.

Subscribe to a new wardrobe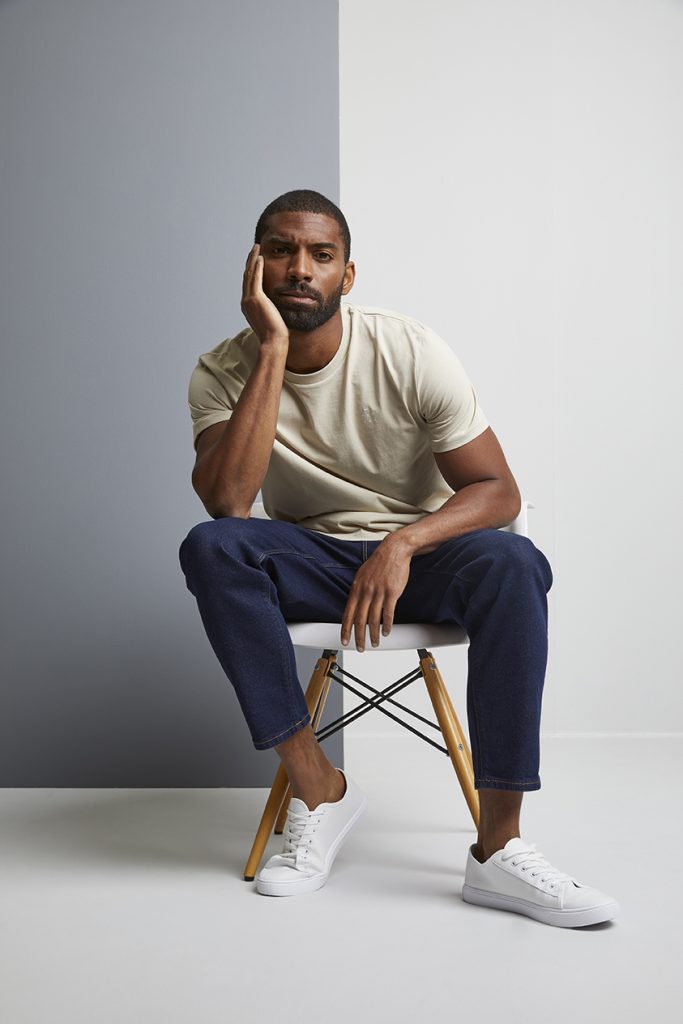 The Shirt Society weren't daunted by launching in 2020, and we worked closely with them to ensure it went smoothly.

Their shirt subscription service needed imagery that reflected their consumer's aspirant lifestyle, they don't do gimmicks. So our Manchester studios worked alongside the client on the overall look and feel of the shoot to ensure that we could capture reams of stunning timeless shots that could be adapted for ecommerce and socials.

Dogs in the spotlight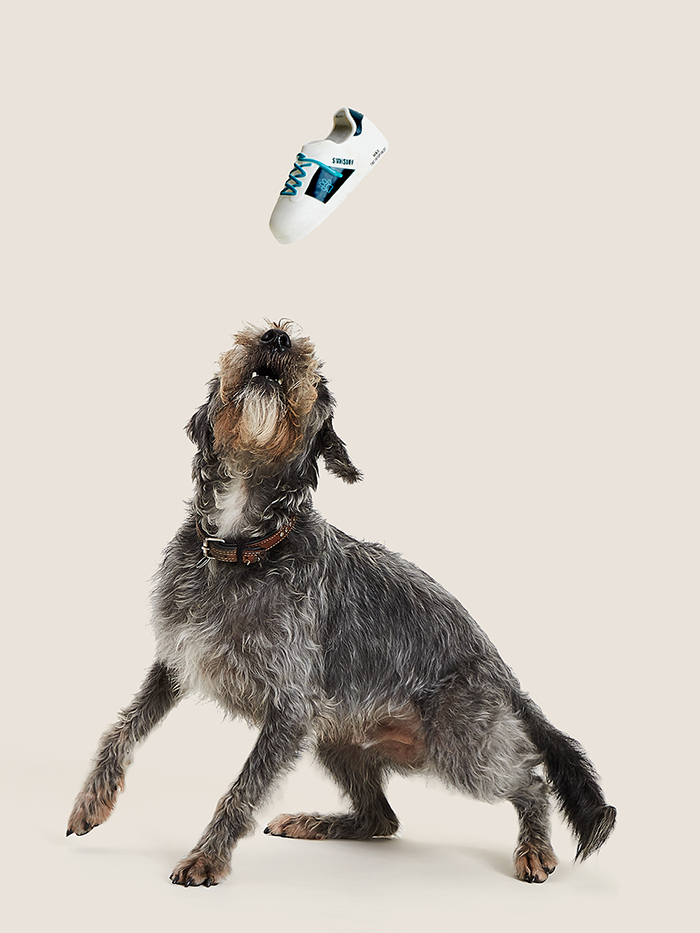 W.C Fields famously said "never work with children or animals", but we don't subscribe to that mantra at seventy7.

Not forgetting our furry friends in lockdown, M&S came to us to ensure that Christmas stockings were filled with plenty of toys for our dogs. Shooting with animals is something we love, and we recruited some of seventy7's own to ensure that we could capture our pets in a relaxed environment. We managed to exceed the client's expectations with imagery that helped boost sales ahead of the festivities.

Boosting our clients online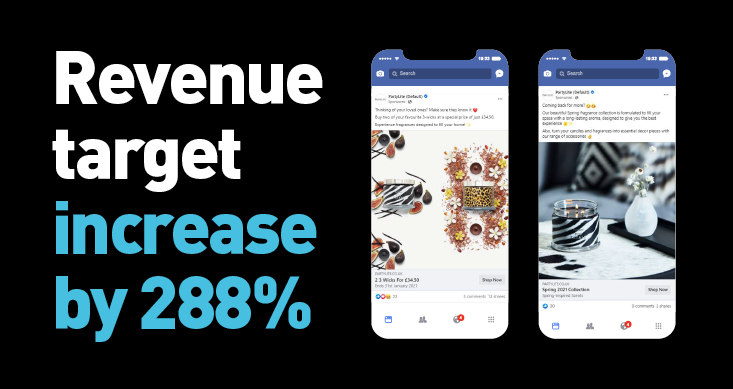 We adapted quickly and nimbly to the ecommerce boom to ensure our clients stayed ahead of the game.

With bespoke strategies that reflected their audience's needs, our digital team transformed two of our ongoing clients' output which boosted their overall earnings enormously. For PartyLite, it was all about adapting to a new way of selling and we're on course to smash the revenue target by a whopping 288% thanks to huge victories like shifting their conversion rate from 1.79% to 5.37%.

For online-only EGO, it was about improving their current standards and adapting to the Google algorithm. Our SEO efforts meant we could increase their ranking for 15,000 new keywords, which means that we're going to surpass their revenue target by a whopping 19%.

seventy7 is an agency that does it all. Want us to ensure your brand reaches new heights in 2021 thanks to us planning, creating and delivering first-class content for your audience? Get in touch today.