January 15, 2016
A Year to Remember
We'll look back fondly on 2015 as a year brimming with fresh creative projects. We had the chance to work on a range of innovative campaigns for several amazing brands, and we'd love to share some of our favourite projects with you.
Helping our clients find new, unique ideas and exciting solutions within the creative, digital, motion and photographic sectors has always been our focus. We can't wait to begin our new projects in 2016.
Go Outdoors
We took the brand's 'go and explore' philosophy and transformed it into an inspiring catalogue. Creating intriguing editorial content and artwork, we made the book a go-to reference for customers, and something they would enjoy flicking through all season.
Simon Jersey Beauty Book
Workwear brand Simon Jersey asked us to develop and produce their 2015 beauty catalogue. We created a new editorial photographic style, giving the brand an up to date, fashion edge. The inclusion of extra editorial features, like the 'Simon Says' trend and styling advice feature has helped to increase customer engagement.
Regis Click & Collect
This year our work with Regis presented a new challenge - to create and implement a click-and-collect campaign from scratch across all online and offline channels. This included design, a smooth online user experience, content production and photography. To make the customer journey even easier, we also produced a video to clearly explain the click-and-collect process. This is currently live on their shop site, and can be viewed below.
Supercuts Lookbook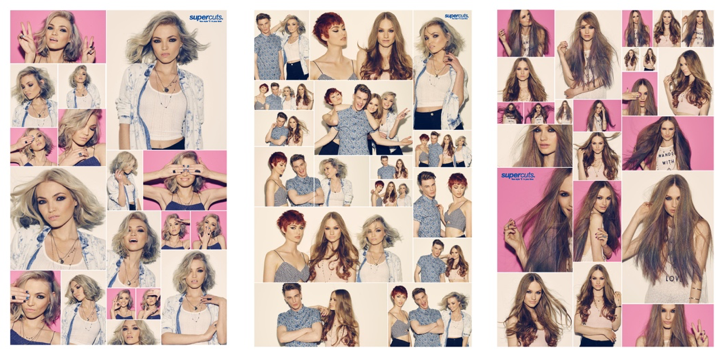 For Supercuts 2015, we wanted to inspire everyone who fancied a new haircut to opt for something truly unique. We designed and built a shoppable lookbook within Supercuts' website for four key looks, and produced the photo shoot. We also added an interactive feature within the lookbook, enabling users to find their nearest salon in case they were inspired to go for the chop.
Sunuva Site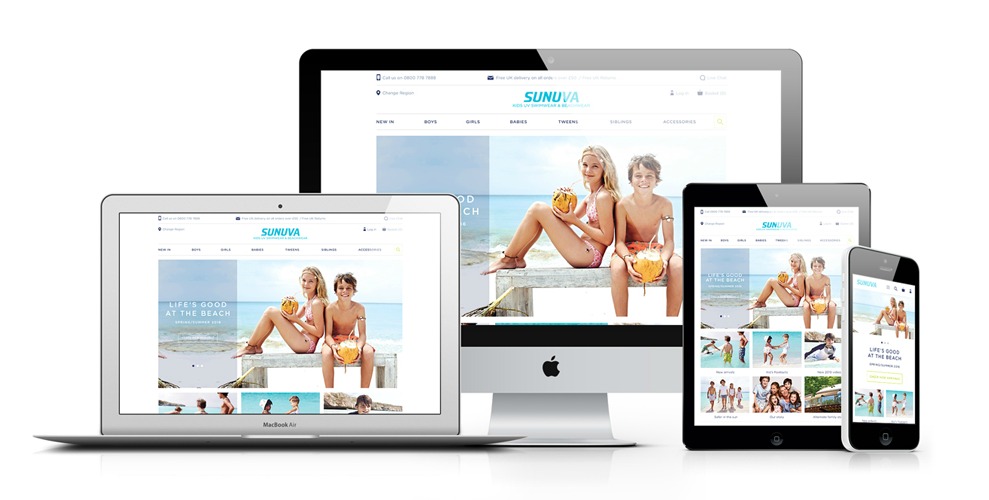 Children's sun-protective swimwear brand Sunuva asked us to design the key areas of their e-commerce store, ahead of their October 2015 relaunch. We worked alongside the Photolink group's branding agency Here There & Everywhere to ensure the newly fully-optimised site had the correct tone of voice and brand positioning.
Matalan Video
Matalan tasked us with producing a short video featuring the latest key looks of their male and female clothing collections, including key product information. We wanted to take the feel of a catwalk fashion show and recreate it for an in-store experience. The video is currently playing in the window of Matalan's flagship Oxford Street store.
Cherokee Video/Shoot

'Healthy Outdoor Living' and a great kid's clothing range was the theme for the video and photoshoot. From concept to upload, we created, produced and designed content for this nationwide campaign.
The assets were featured across Argos' online and offline channels. The video was featured on 4OD and ITV online player, and received almost 70,000 views on Argos' YouTube channel – 24,000 of which were in the first 48 hours of launch. You can watch the video below.
F&F Denim Video
F&F tasked us with creating a video to showcase their new Lycra denim range. The challenge we faced was how to showcase the unique stretch quality of these usually tough garments. We decided to sidestep the usual models and brought in trained ballet dancers, allowing our videographers to capture the movement of the clothing in a whole new, arresting way.
F&F feature the video on their YouTube channel, and Inspire Me section on their website.
Regis Campaign Photography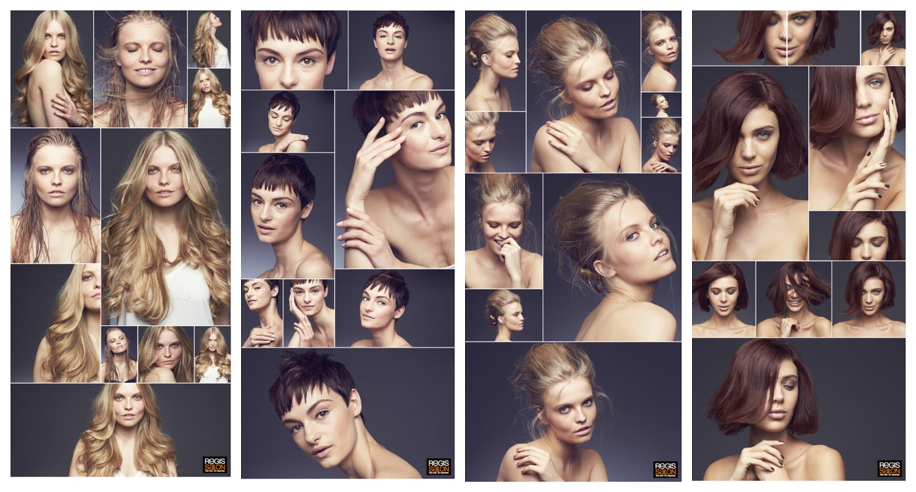 We've had the pleasure of working with Regis for a number of years now, helping orchestrate their yearly shoots, which form the centre of the creative multi-channel campaigns. We truly believe 2015/16's shoot is the best yet. Showcasing the Regis team's styling prowess, we captured their hair and beauty creations, which speak for themselves.
We sourced the photographer and makeup artist, and cast models that perfectly fit Regis' brief. The images are currently in use across all of Regis' online and offline platforms (including in-salon) for the next 12 months.
John Lewis Baby Shoot

The focus was to highlight the detail on the clothing: motifs, embroidery and pictures. Shot in our Manchester studios, where simple props emphasise the purpose of the clothing – to help babies feel comfortable whilst they learn and play. In short? Simply the cutest babies in the cutest clothing.
Moda in Pelle Shoot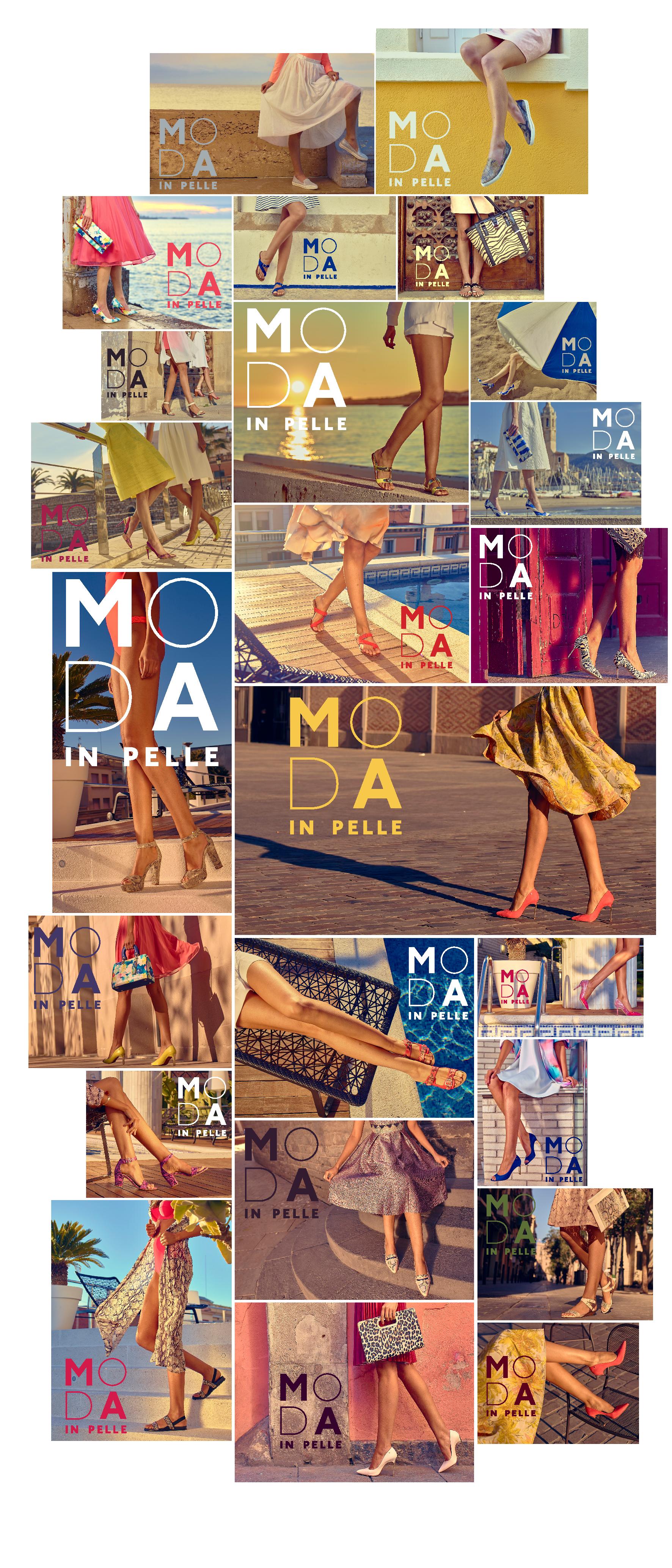 Shot in Barcelona, the campaign photography emphasises the quality and craftsmanship of each pair of Moda in Pelle shoes. Three days, two models, one vibrant city: tons of beautiful images.
Stacey Solomon for Warren James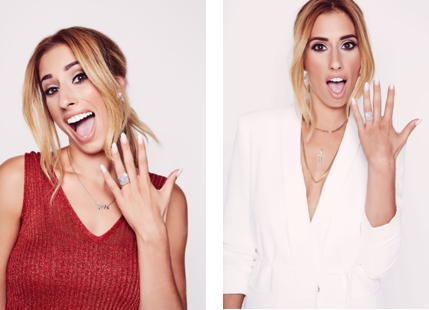 Wedding hats at the ready, everyone! When we worked with Warren James, we had the fun of creating a shoot to announce Stacey Solomon becoming their first brand ambassador. We created the concept of Stacey getting "engaged" to the brand, and held the photoshoot in our studios. She clearly threw herself into the story of the shoot!
The images are to be used across a range of mediums for Warren James over the next 12 months, including online, in the press and in-store.
Rochelle Humes for Very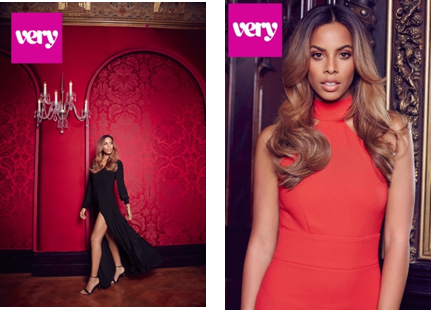 Our talent and dedicated production team know exactly how to work with celebrities, tailoring a five star experience to everyone who walks through our studio doors. Having worked alongside Very and their celebrity brand ambassadors since 2012, they helped facilitate an advertorial campaign for Rochelle Humes. The location was sourced, and all logistics taken care of to ensure the project ran smoothly. We hope you'll agree the results are simply beautiful.
If you'd like to get in touch with us about working on your creative, digital, photographic, motion or production needs, or would like to hire out a studio, simply drop us an email at hello@seventy7group.com, or dive in and browse our newly launched website for inspiration. Here's to a great 2016!