November 10, 2020
Four Link Building Tactics To Try With No Budget
BrightonSEO is a place for people in the digital world to talk through ideas and trends without industry outsiders falling asleep around them (their words, not ours). This year's conference was online, and we heard these amazing ideas for building links with zero budget...
Backlinks to your website are incredibly valuable for your SEO but the process of gaining them, also known as link building, can be very difficult. This is because it involves gaining a hyperlink from an external website back to your own site. And these links shouldn't be asked for or bought - they need to be earned.

This is where it gets tricky as it can be difficult to convince someone that they should organically hyperlink to your site from theirs. There are tools available to help you create content that's more likely to gain links, but many of these are paid services. Instead, here are four link building tactics to try when you have no budget that we learnt from brightonSEO 2020.

1. Match the right product to a publication
Building links always start with identifying the right product or service. Your goal here is to match these products or services with a publication that could be interested in them. The more suited or useful your product is to a media channel, the more likely they'll want to feature your product.

Start by researching your product. Consider your product's USPs and think of ways that it could be relevant to current events. You need to know your product inside and out, as the better you know and understand it, the better equipped you'll be to find the perfect outlet to amplify it. Consider your product or service's target demographic, where they shop, how they shop and where they spend their time.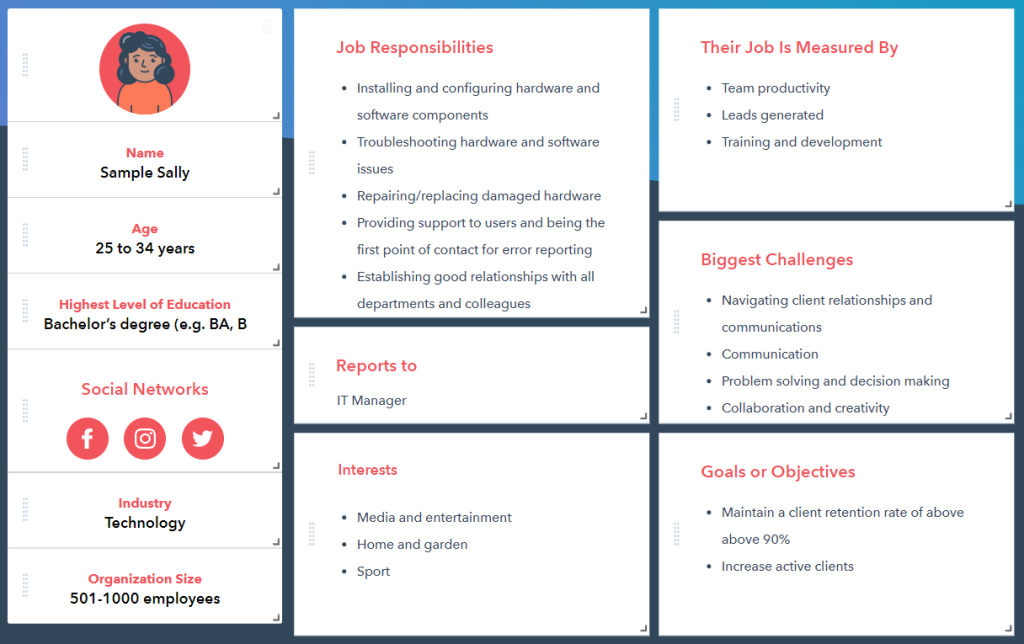 After choosing your product, you'll need to find a publication that will be interested in it. Think about even the most niche websites and media outlets. The more specific they are, the more likely that your product will be well matched to their readership. It's all about researching the right publication that you can add value to their site or provide a solution to their readers for.

2. Keep an eye out for journalist requests
Journalist requests are tricky. Wading through a sea of journalist requests can be time consuming and is likely to yield little to no results. So why have we included it on our list? Because they can also be a link building gold mine if you have the patience and perseverance to find a request that your brand or product fits the criteria for.

What exactly is a journalist request? A journalist or media request is when a journalist searches for a specific query, statistic or source that will help them with their editorial content. They can cover an extensive range of topics and news, and each one will seek a very specific request in a certain area. Answering a journalist request will not only give media coverage for your brand but can also be a great way to generate a backlink and forge a new journalist relationship.

Due to the precise nature of these requests, most of them will probably not apply to your brand. That's why it can take a while, if at all, to find a journalist request that's applicable to you. However, when you do find one, you're almost certain to gain a backlink as journalist requests are actively seeking to hear from you and write about something that you offer.

There are many journalist request services that send you requests on a daily basis. Most of these are paid services that are connected with larger media outlets, but there are a few that offer a free subscription plan. Help A Reporter Out (HARO) is a common and handy one to sign up to if you don't have a budget.

Another great way to locate requests is by staying up to date with the popular #journorequests hashtag on Twitter. Many journalists share their requests on here and of course, Twitter is free to access.

Once you've found a suitable request that you could offer your help or services for, put yourself in front of the journalist and start up an exchange.

3. Newsjacking
If you don't have a budget to work with, you have to really make the most of the resources that you do have available to you. And what's readily available, 24/7 from an unlimited range of free resources across numerous platforms? News.

Keeping on top of the news and reacting, fast, to a breaking story or event can be an extremely lucrative link building strategy.

If you weren't aware, newsjacking is a common marketing practice where marketers take advantage of a breaking story and ride its wave of success in order to benefit off of it. That's why to successfully newsjack, you need to act quick. This is because most stories reach their peak within a few days, some maybe even hours, and once the news has peaked, it's an inevitable downhill slope to old and irrelevant news. Trying to newsjack once the story has peaked is pointless.
We don't bend, we #break.
#bendgate #iPhone6plus pic.twitter.com/uippCg4kCi

— KITKAT (@KITKAT) September 24, 2014
Take a look at KitKat's stellar newsjacking job from 2014. Old but so effective that it's still remembered today. It was posted in response to the release of Apple's iPhone 6 Plus. Not long after release, reports came flooding in that the phone was bending and breaking in people's pockets. KitKat saw an opportunity and they took it, creating this cheeky but relevant social post to market their own product. With over 20,000 shares and 11,000 likes, we'd say that it was a success.

To successfully reap the rewards of a breaking news story, you need to put your content out there immediately. Covering a story in the evening if it broke in the morning is probably too late. To be the first to hear about any emerging news, set up alerts for your industry and monitor any and all news from relevant publications.

Social media is also a great way to stay up to date. Using a social media monitoring tool can help you identify any mentions of key terms relating to your brand. Once you've found your news, you have to act and think fast about how you can spin the story into something useful for readers and other media outlets.

4. Use public data that is available to you
Did you know that the human brain can process the information from an image in 13 milliseconds? This means that displaying information in a visual format is much more effective at relaying data to a reader than through reams of copy. In fact, it's even been proven that people are 29% more likely to believe a claim supported with a simple chart or graph than if the claim was made on its own without a visual aid.

This is why reporting on data is an incredibly powerful way of capturing attention and inspiring others to share your findings. So how do you gather meaningful and useful data without having to pay to source it? You use free public data.

Public data, also known as open data, is any information that is shared in the public domain. It can be freely used and shared by anyone without any legal restrictions or costs. Examples of public data are:

Press releases
Freedom of Information requests
Datasets shared on the government website (open data)
Google Trends data
Marketing materials
Job descriptions
With such a rich variety of data that's free to access, it's easy to see the appeal of public data and how it can help you to create a newsworthy and linkable piece of content. Once you've found data that's relevant to your brand and interesting for your readership, it's easy to turn it into a blog post supported with static imagery.

All of the information is out there, it's up to you to find the right statistics and turn them into something that people will want to read and share.
Still struggling to build links? We want to help. Get in touch today and find out how we can boost your SEO.