seventy7 takes on movember
With Movember on its way to an end and the involvement of four of our finest colleagues, we decided to take a look back at where it all started and why our guys are putting their best' tashes forward. Movember is an event that occurs each year, involving the growing of moustaches during the month of November to raise awareness of men's health issues, such as prostate cancer, testicular cancer, and men's suicide prevention.
But where did this wacky but worthwhile movement get its beginnings? Originating from Australia in 2003, two friends innocently met up for a quiet beer and came up with the idea after realising that the moustache had all but disappeared from fashion trends and they wanted to bring it back. From there, people started jumping on the Movember bandwagon and have since raised an incredible amount of money (£540 million in the last 15 years to be exact) for charities that support men's health.
We'd like to give a special mention to four fabulous members of seventy7 who have decided to take part this year. Here's a little insight into why they've decided to take on this hairy challenge:
Alex Woolley- Photographer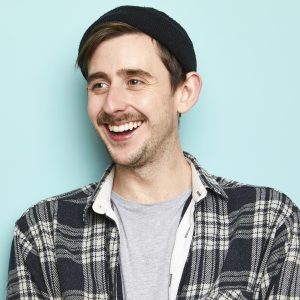 'I've decided to take part this year because it's a cause that's always been very close to my heart. This will be my first venture into the Movember fundraiser and so far, it's not been too much of a challenge due to me staying focused and determined. My facial hair inspiration would have to be Freddie Mercury.'
Jack Phillips- Photographer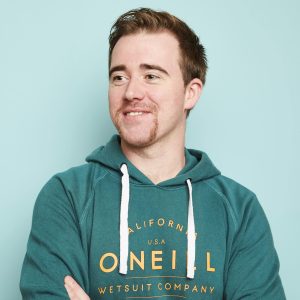 'My reason for taking part in this great cause is purely just the fact that I think it's become more and more important to recognise and promote men's health these days. This will be my first year taking part in Movember and to be honest that's because I've only just been able to grow a tash. It has been more of a challenge shaving the bits around it than actually growing it. I think my facial hair inspiration would have to be either Tom Selleck or Daniele de Rossi.'
Joshua Jackson- Senior Photographer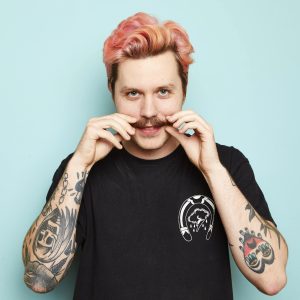 'Honestly, I decided to take part this year because I wanted to see just how good I'd look with a moustache, this will be my first time taking on the challenge and so far, it's be tough having to shave around it to keep the rest neat. My facial hair inspiration would have to be our very own Mike Griffiths of course!'
Dennis Crump- Stores Logistics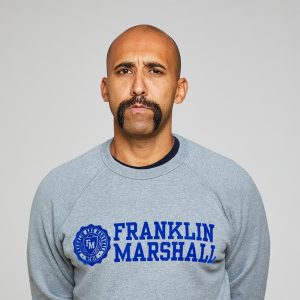 'This will be my first year taking part in Movember due to the lads asking me to, and I think it's a great idea. It's also an easy way to make money for charity – if me growing a moustache for a month can help someone, it's a no brainer. I haven't really found it much of a challenge to be honest it's been pretty easy. My facial hair inspiration would be Merv Hughes.'
The guys are raising funds and awareness this Movember for all the dads, brothers, sons and mates in our lives. If you want to help support this worthy cause, then please donate here:
https://moteam.co/seventy7-manchester
If you'd like to find out more about their journeys then keep an eye out on our social channels for updates, also make sure to check out last week's blog post if you haven't already.