July 24, 2023
The Rise of Brand Collaborations
Tackling the Cost of Living Crisis Together
Economic challenges and a growing cost of living crisis is not only impacting businesses and individuals but also marketing channels. In recent times, a trend that has gained significant traction is brand collaborations. Influencers and creators are also finding innovative ways to collaborate and address these pressing issues.
Despite the difficulties in the economy, brand should use this time to support each other and promote growth. By working together, brands can connect with their audience, increase brand added value, offer unique products, and build beneficial relationships. This method helps brands become more well-known in different markets and expand their reach quickly.
The Power of Brand Collaborations
Brand collaborations have become a powerful strategy and tool in the world of marketing. By joining forces, brands can tap into each other's customer base, combining their expertise and resources to create something truly remarkable.
These collaborations allow brands to reach a wider target audience and extend their influence beyond their traditional boundaries. Third party cookies are becoming obsolete meaning it's an effective way at resonating with a new "affinity audience".
Closely aligning with a sister brand can allow a company to tap in to a moderately engaged audience. Whereas partnering with a brand that has a contrasting audience allows brands to shock, impress and innovate. This also opens up new opportunities such as digital PR.
The possibilities are endless. Whether it's a fashion brand partnering with a technology company or a food brand collaborating with a social enterprise.
Successful Brand Collaborations
Over the years, numerous successful brand collaborations have demonstrated the potential of these partnerships.
One notable example is the collaboration between luxury fashion brand Louis Vuitton and streetwear label Supreme. The collaboration combined their unique styles to make a special product line that quickly became popular with fashion lovers everywhere.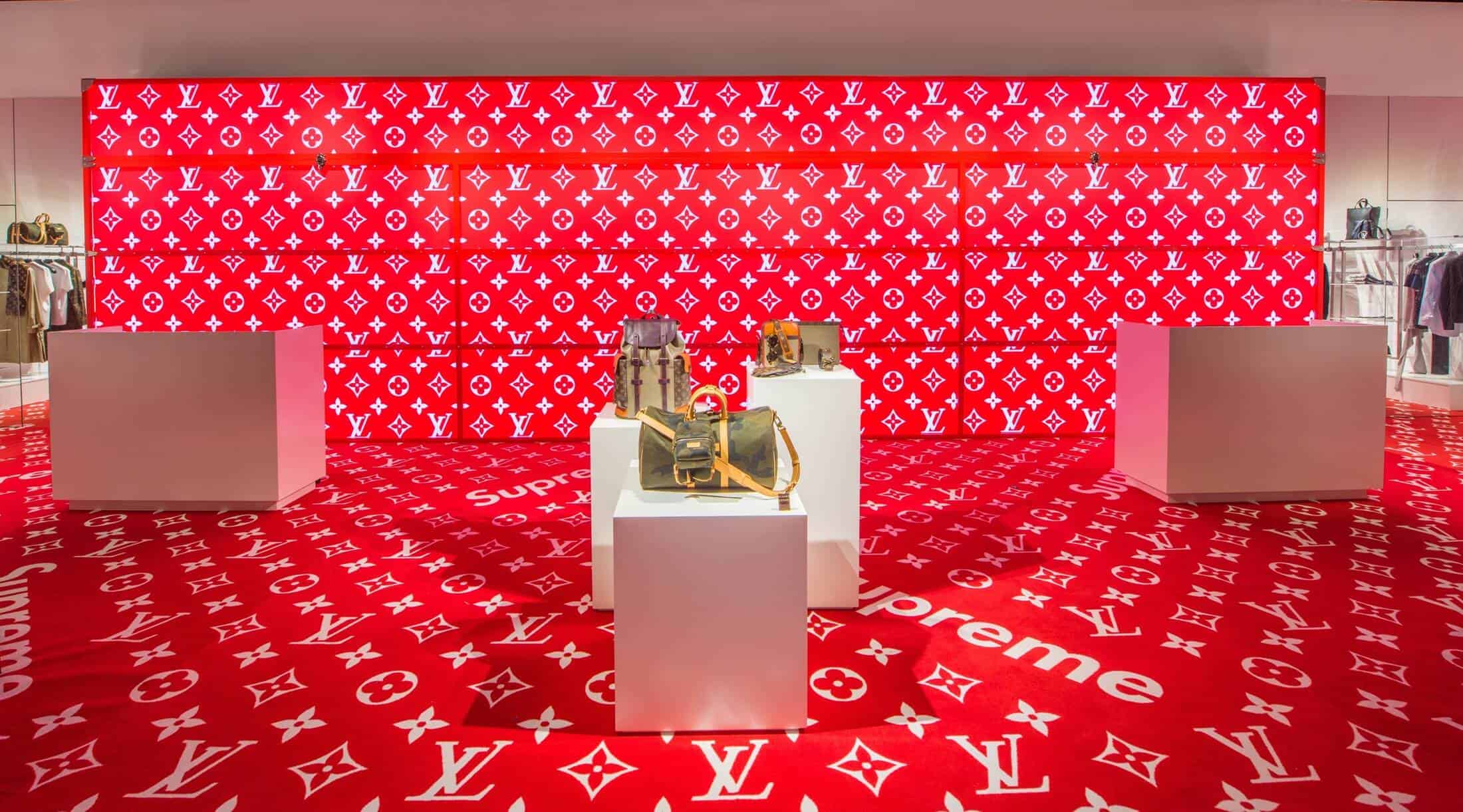 This partnership allowed both brands to gain access to new markets and leverage their combined social media presence to maximise exposure. Online publications widely covered it and influential figures within the industry received it well.
The Benefits of Brand Collaborations
Brand collaborations offer several benefits that can help address the cost of living crisis.
These partnerships enable brands to create high-quality products that cater to the needs and preferences of their target audience.
It's a cost effective way of entering a new market with an already engaged user. Take the Absolut x Heinz example below, this introduced two audiences to one brand through a simple association.
Backed up by an impressive marketing campaign and execution showcases the benefits of brand collaborations.
By combining their expertise and resources, brands can offer innovative solutions that are more affordable and accessible. Additionally, brand collaborations can drive competition, leading to competitive pricing and a wider range of options for consumers.
The Role of Brand Partnerships
Branding partnerships play a crucial role in shaping the success of brand collaborations. When selecting a potential partner, brands must consider factors such as shared values, target market alignment, and complementary strengths.
By choosing the right partner, brands can create synergies that result in a stronger joint offering. A well-executed brand collaboration not only increases brand visibility but also enhances brand reputation, fostering trust and loyalty among consumers.
Cost Effective Strategies
To effectively address the cost of living crisis, brand collaborations must focus on creating value for consumers.
Brands can help people by providing affordable and good quality products and services, reducing their financial difficulties.
Working with social enterprises and nonprofits can help provide necessary goods and services to vulnerable communities.
Collaborations between brands and social enterprises or nonprofits can contribute to help improve access to important services for vulnerable communities.
Working together, brands can make a meaningful impact and create a positive change in society.
Brand collaborations are also cost effective strategies for marketing departments as they leverage your affinity brands marketing strategy. Meaning brands can benefit from twice the amount of marketing.
Here's a couple of our recent favourites
Jameson x Dickies
Jameson, the world renowned Irish whiskey brand collaborated with Dickies, a popular workwear brand. The collaboration aimed to blend the spirit of craftsmanship and ruggedness.
They created a limited edition collection that included apparel and accessories inspired by both brands' heritage. The partnership emphasised the shared values of quality, originality, and a passion for craftsmanship.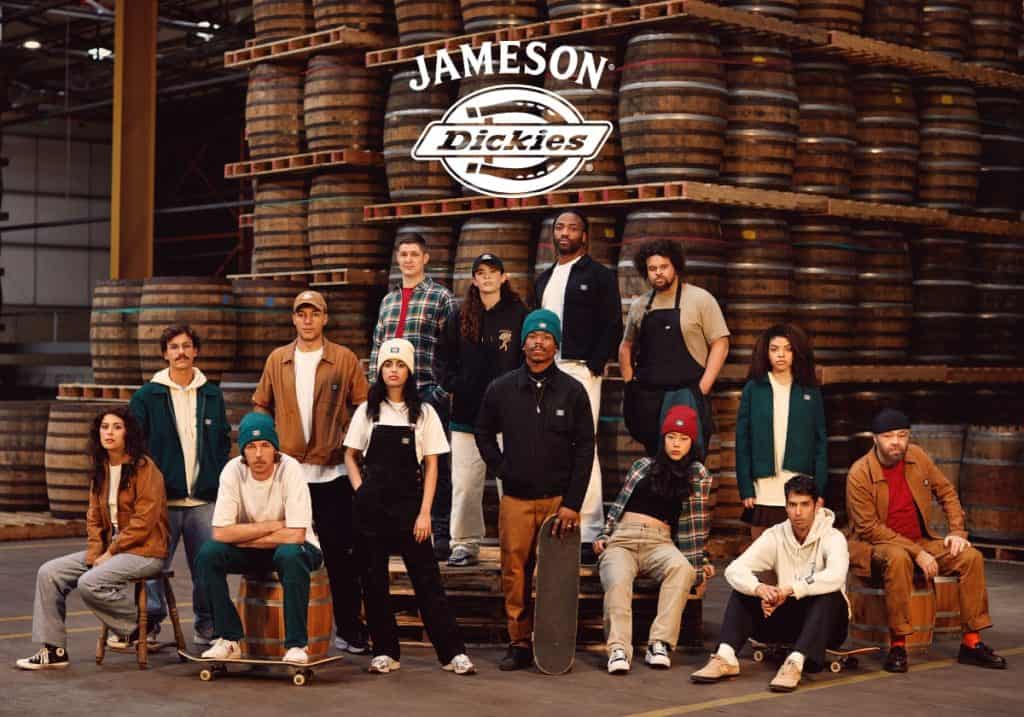 Jameson x Dickies via Instagram
Louis Vuitton x Yayoi Kusama
The luxury fashion brand joined forces with Japanese contemporary artist Yayoi Kusama for an iconic collaboration.
Louis Vuitton integrated Kusama's signature polka dot patterns and bold designs into their products, including handbags, accessories, and clothing. This collaboration resulted in a visually striking collection that merged art and fashion, captivating audiences worldwide.
Louis Vuitton x Yayoi Kusama via Instagram
Heinz x Absolut Tomato Vodka Pasta Sauce
British brand Heinz partnered with Absolut vodka to create the unique, viral tomato vodka pasta sauce.
Heinz and Absolut collaborated to create a gourmet pasta sauce with a distinct flavor. They utilized their expertise in tomato based sauces and vodka.
This collaboration aimed to offer consumers a new and exciting culinary experience by blending the flavours of two beloved brands.
Channel 4 Ad Break x Seven Major UK Consumer Brands
TV channel and streaming service Channel 4 announced a collaboration solely focused on ad breaks for companies that are tackling the current crisis.
Seven brands, including Boots, Co-Op, giffgaff, Go.Compare, Lidl, Nationwide Building Society, and Vodafone, will be in the collaboration.
This collaboration exposes viewers to the work that these brands are doing to help nationally. Along with the one-of-a-kind advertisement, Channel 4 also added further helpful information for viewers to access.
By blending the strengths and expertise of multiple brands, these powerful collaborations can create innovative solutions. In return, this meets the needs of consumers whilst nurturing the growth and profits of the collaboration.
Brands can tackle the cost of living crisis together by involving themselves in strategically planned partnerships. These offer affordable, high-quality products and services that creates positive impacts on both individuals and communities.
In this era of collaboration, the potential for brands to create meaningful change is boundless. With our team of experts, we can help. Get in touch and let's talk.