July 27, 2018
alexa, tell us 7 ways brands use Alexa skills in content marketing
With the rapid rise of voice technology, many brands are starting to incorporate voice assistants into their marketing strategies. Around 20 million households already own a voice- activated assistant according to Consumer Intelligence Research Partners and this is said to double by 2020 making this the perfect opportunity for marketers. People can speak 150 words per minute compared to typing only 40, and speaking is a much more natural way for us to interact with our clients. Brands are jumping on the Alexa bandwagon, a voice that you can ask questions and get answers to. It has been integrated into many of Amazon's services and can be used with products such as the original Amazon Echo, Echo Dot, Echo Spot, or Amazon Fire TV. Here are some examples of how brands are using certain Alexa skills in content marketing.
7 creative ways brands use Alexa skills in content marketing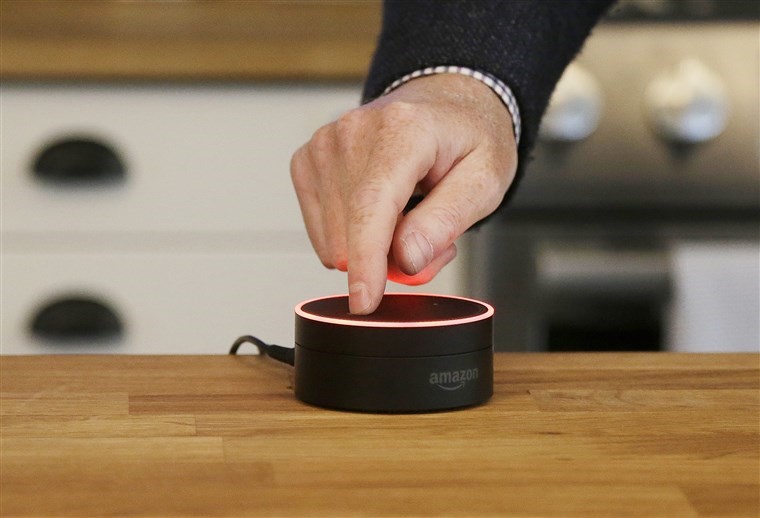 the ask purina skill
Purina is a healthy cat and dog food brand which has decided to extend their marketing efforts by creating an Alexa 'skill'. To launch this skill, you simply say "Alexa, ask Purina". This skill provides you with detailed information on various dog breeds. The brand's goal is to help aspiring dog owners figure out the most suitable breed to fit in with their lifestyles and criteria they provide. For example, they can ask things such as the 'best breeds with children' or the 'most active breeds'. The skill targets users who are most likely to use Purina's product as a new dog owner as they have yet to establish brand loyalty to another dog food.
the web analytics skill
Say goodbye to constantly having to check your website's analytics page to see the number of visitors they are receiving, instead with the web analytics skill all you need to do is say "Alexa, ask web analytics for the report". This is a great feature for marketers who must stay in tune with real- time traffic as it's so much more efficient.
the american heart association skill
An emergency is occurring, and you need some quick advice, simply say "Alexa ask American Heart, how do I perform CPR". This will provide you with a step by step walk through and could potentially result in you saving someone's life. You could also be suffering from some worrying symptoms and need some reassurance or to find out what may be wrong with you which this skill can also help with. Although this isn't an alternative to 911 it could still give you some helpful advice in a critical situation.
the digiday skill
As a leading portal for digital marketing industry information, it would only make sense that Digiday have created a skill to brief you on the top marketing news in 90 seconds! Not only that but they also feature a real voice not the traditional robotic sounding one. It's a great way to hear the latest digital news fast and scheduled around your busy lifestyle without having to log on and read it all yourself!
the chat bot for slack skill
Here at seventy7 we share work with each other using 'slack'. However sometimes we are extremely busy and may not be able to reply instantly. With the chat bot skill, you can now easily reply to messages simply by linking up your account and saying "Alexa, start Chat Bot. I want to post… to general" This means we would no longer have to close the browser we are on and start typing. However, this may not be as beneficial in meetings or quiet rooms where we need to send something discretely.
the tedtalks skill
In need of some inspiration or some help with managing your team, by using the TED talks skill you have access to a vast library full of inspiring talks and ideas that you can apply to your everyday life. Not everyone has time to sit down and watch a TED talk so this Alexa task allows you to get on with jobs etc whilst being able to listen.
the edit docs skill
The edit docs skill is a great way for you to jot down ideas and notes you might have from an internal or client meeting or maybe while you're getting ready for the day. This would enable you to get your ideas down as soon as they come to you, so you don't forget. All you need to say to enable this is "Alexa, open edit docs".
Currently, there's no way to sponsor products on the Echo devices, so it's important to create a skill that is genuinely resourceful for voice users. These brands have nailed it with their simple but highly efficient skills that will come in very handy for most people that already own Alexa. Voice will only become more widespread, so brands need to act now to make the most of the opportunities it offers in terms of shopping, branding and search. Voice is the future as it's becoming a common way for humans to interface with computers. This will rapidly increase the value of professional copywriters due to brands having to choose the right words and find the right tone of voice so they will require an enormous amount of input from experienced writers to fully explore the opportunities of voice technology.
Image Credits: NBC News