October 22, 2020
A Very Merry Marketing Strategy: Christmas 2020 Ecommerce Trends
As a creative agency that is immersed in digital marketing (among plenty of other specialities), we're constantly learning, adapting, and changing the way we approach the ecommerce work we do for our clients.

It's important to stay ahead of the trends, but we know that it's not always possible to know where to look. It's also difficult to know which statistic or development is relevant to your business. Luckily we're here to help you thanks to insights, trends that can help you future proof your business, as well as the odd stat to back us up.

This year has been difficult for businesses across the globe, but these tips should help you get on the right track and make the most of this year's Christmas shopping consumer behaviour.

Sales Sales Sales
Not only will savvy shoppers be hitting the sales hard this year, they'll also be hitting them earlier than ever before. So if you haven't thought about your Black Friday digital strategy, let alone your Christmas, it's not too late to come up with a plan that means you make profit in Q4.

As far back as 2017, consumers were shopping for Christmas before Black Friday, so any sort of deals you can give them ahead of one of the busiest shopping days of the year could put you at an advantage. It's important to make sure your site can handle the amount of traffic that can potentially come through it if you are planning on cutting prices, and that's where we can help.

If it's digital knowledge and skills you're looking for, then seventy7 can talk ROI, SEO and PPC 'til Santa's nearly landing on your roof. Not only that, we have a track record of quick turnarounds on digital campaigns for brands, which included strategy, copy, design and photography as well.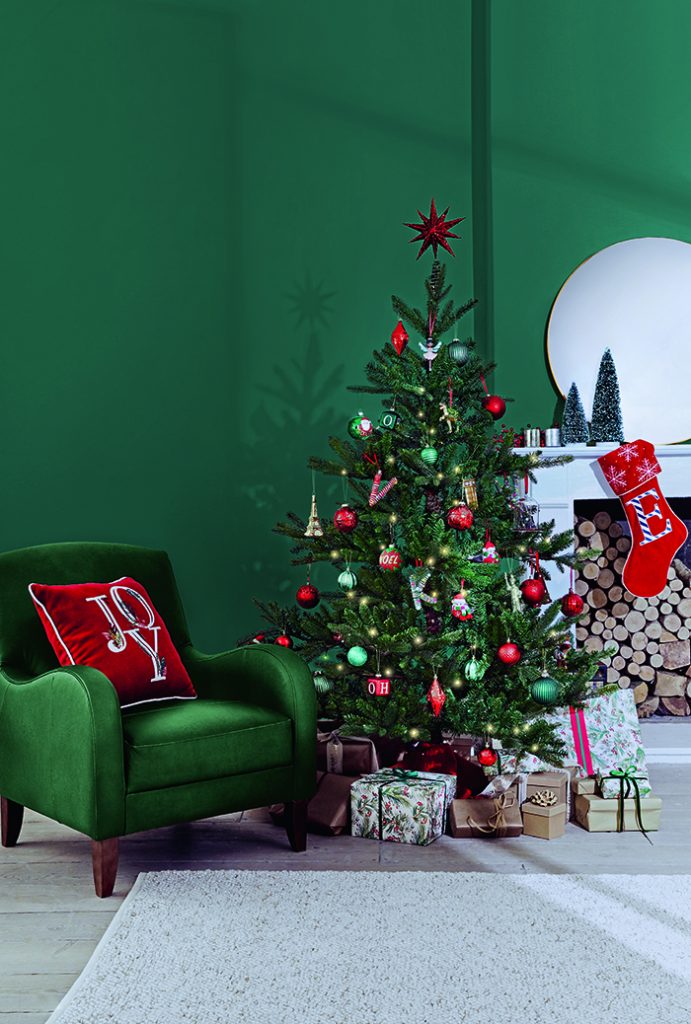 UGC Is Key
Always remember that your existing customers can act as the best salespeople for bringing in a new audience to your brand. You should be encouraging them to create social media assets for you (for free!) by shooting photos and videos of your products, this is known as User Generated Content (UGC). People want to see that their favourite brands engage with them by reposting UGC on their social channels, plus 50% of them find it more memorable than brand-produced content, so a healthy mix is key.

If you're really clever, you should embed UGC onto your site to prove that people actually buy your products, it's been proven that sites received 20% more return visitors when it had UGC live on them, and an incredible 90% more time was spent on those sites as well.

Consumers (especially millennials) put trust in their fellow consumers to help them make the choice of where they're going to shop, talking of which...

Reviews Act As A Sales Pitch
Although reviews are a mainstay of C2C shopping channels like eBay and Depop, consumers are beginning to put just as much confidence into independent review websites like Trustpilot, Bazaarvoice and Yotpo. These sites act as an impartial barrier so that potential customers know exactly what sort of company they're buying from.

With each site offering different services that work for businesses of any size, it's something you should absolutely implement ahead of the Christmas shopping season. This is especially important as 93% of people say that reviews impact their buying decisions, and on the flipside, 77% of them said they'd leave a review for a company if asked. So you can let your customers create good PR for your brand for nothing, you just need to make some minor adjustments on follow-up emails to them!

Single's Day Could Break Through
edited.com/resources/singles-day-2020/(opens in a new tab)
Set up in China initially as an anti Valentine's Day celebration (the date 11/11 resembles four lonely men), Single's Day is now the largest online and offline shopping date in the world. As this day falls on Armistice Day, this means that UK retailers have been careful not to get too carried away with the concept. With that being said, last year there was an 86% rise in UK products discounted on the week of Single's Day, so it may be that we see another increase this year.

With brands finding that discounts in multiples of 11 working best (11%, 22%, 33%), it's certainly a trend worth keeping an eye on.

"We know the importance of ecommerce for any brand, creating an urgency has never been more important to ensure that an online presence is the best it can be, especially in these current times. seventy7 can raise awareness of your brand by elevating your digital strategy in a way that creates excitement, and will make all the difference in making consumers act now." - Charlotte Ashcroft - Head Of Sales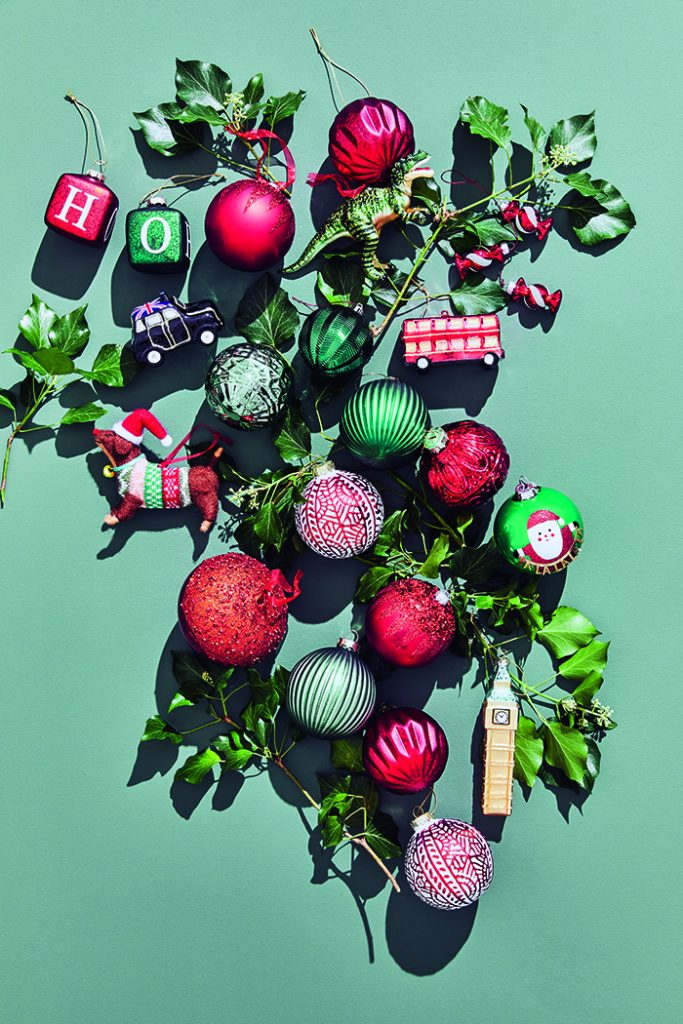 Sustainable Shopping Is About To Boom
With consumers putting more thought into where their products come from, but with the hunger for fashion not slowing down, brands are turning to the resale market in order to keep up with the growing trend of sustainable fashion. Luxury handbag rental site COCOON have just launched their Refresh site, which allows owners to resell their pre-owned items which earns them cash towards another one of their products. This genius way of keeping consumers shopping within their brand ecosystem is a strategy that we're likely to see being copied over the next few years.

Rumours also abound that ARKET are about to launch their own marketplace to sell secondhand items. Their current model means that customers can bring unwanted clothes or textiles into their stores, which are then taken back to their garment factories to be recycled into something new! With the unstoppable growth of Depop in recent years, young consumers have shown that their interest in pre-loved fashion is bigger than ever.

In the world of furniture, IKEA have just launched their first ever secondhand store in Sweden, having already tested out a rental service in Switzerland. They have taken the criticism of their flat-pack business model on board, and are striving to repair any damaged goods and sell them at a discount, lowering their waste output in the process.

Climate change isn't going anywhere, and with over half of consumers preferring to shop with fashion brands that are committed to sustainability, it's time to show that you're committed to saving the planet where possible throughout your business.

Brand Trust is a Must
By covering the above, the proof is there that whatever your brand message is, consumers want to trust that you're backing up whatever you say publicly. Last year it was found that three-quarters of global consumers would stay loyal to a brand they trust, even if there was a newer popular brand offering the same service. This extends to them becoming advocates: if they believe in you, 76% of consumers will recommend a brand when asked if they trust them.

By valuing authenticity hugely in an era where companies have broken trust, it's important that your brand comes across as legitimately as possible. At seventy7, we can understand your brand's audience because we have people throughout the company who actively participate in your culture, we live and breathe what we create and give everything a freshness. We can help you achieve authority through a number of our services.


Embrace The Future
With the chance for physical Christmas shopping looking a lot less likely this year, it's time to think about whether you can implement Augmented Reality (AR) as part of your offering as a brand. Last year, 32% of consumers used AR to shop, and that number should have increased this year given the stricter shopping regulations. Even though the technology has been available in-store since 2018 at some retailers like Zara, Covid rules have meant that people are having to adapt to ensure their products can still reach their customers. High-end eyewear specialists Ace & Tate now offer a Virtual Try-On service that cuts out the need for people to clean frames in between each wear within their stores. 

So with over 1 billion people using AR this year (although, some are using it without realising through apps like Snapchat, TikTok and Instagram), there has never been a better time to think about whether your business can offer your audience an AR alternative.
-

So with consumer shopping behaviours adapting to the developments that happen around them, now is the time to Christmas-proof your ecommerce strategy. If your business needs help with strategy, whether it's a creative campaign, stunning photography, or a digital examination of where you can adapt your online presence, seventy7 can help you achieve your goals.

We approach every brief with a bespoke plan, and our incredible teams can show you what you didn't know you needed.

Want more insights or a guiding hand from seventy7 experts? Get in touch with us and we can help you find your perfect business strategy. If you want the latest industry trends, get the seventy7 newsletter delivered straight to your inbox. We round them up, so you don't have to. Sign up here.