April 27, 2021
The seventy7 Guide: Product Photography
Building a relationship between a brand and its audience when it comes to product photography is down to way more than the click of a camera.

Every step of the process needs careful consideration and planning, which is why seventy7's collection of specialists are so good at what we do. We build powerful connections between our clients and their audience, it's no accident that we've survived for more than four decades on this principle.

From our studios in Manchester and London, we're shooting for a number of the biggest names in the world of retail every day. The process comes down to careful planning - knowing exactly how the shoot will look, who's going to see it and how - as well as the creative elements that make each shoot unique to the brand we work with.

Once we're done shooting, it doesn't stop there. Our 360 approach means we tie creative and digital elements together to ensure that your brand gets put in front of the people who matter the most - you audience - and stays in front of them.

Find out exactly what goes into each element of product photography below, we'll guide you through each stage.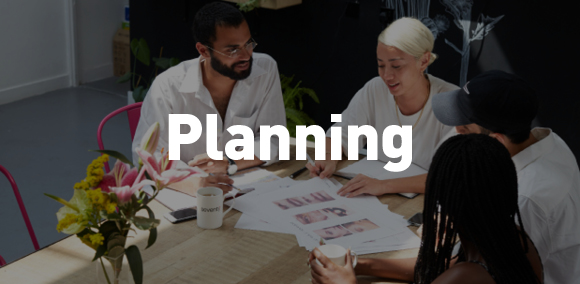 Knowing your audience
When it comes to knowing who to put your creative content in front of, having an understanding of who your audience is incredibly important. You can be an expert in SEO, but by focussing too heavily on that you can fall into the trap of keyword stuffing and black hat SEO tactics that help no one and run the risk of falling foul of the Google Penguin algorithm. The last thing you want is to be hurting your rankings in the planning stage.

A great place to begin is by building a persona map, this covers exactly what your audience likes and dislikes. There are plenty of tools out there to help you create the profile of who you're trying to get interested in the photography you're about to create. This isn't your average buyer profile, it uses data and metrics to tell you exactly who your target customers are. And once you've formed that persona with the data, you can start treating them as actual people: give them a name, a rough age, know their likes and dislikes, their priorities in life. You can even find out their life goals.
By creating a persona, you can find out what blogs they're reading, if any? Which platforms are they using? (We'll cover that in a bit more detail below). How long, on average, do they spend online? Who out of your client's competition is most likely to pique their interest in style? It's important to know at this point exactly what kind of content your audience is going to relate to, whether that's super creative style, aspirational, high-end fashion or anything in between.

Once you know all of this, and you've formed an idea of who your audience is and how they interact with brands, the rest of your work becomes that much easier. Making sure their 'voice' gets heard is so important, because you're creating this photography for them.

Knowing your platform
Once you have an idea of who you're targeting, you need to know which social media platform your photography is most likely to be used on. A lot of ecommerce product photography will generally be used on a brand's website, while the more creative elements will be used across the web or in out-of-home (OOH) advertising.

A lot of your buyer persona research will be able to tell you whether your target audience even has a community on a specific platform. So if you have a persona who is a young mum between 25-34, we know that 35% of all of Instagram's users are in that age bracket, with another 30% of all users being 18-24. It's very much a younger person's platform, and if that's who you're catering to, then the end goal should be to cater to that.

This isn't a fixed mode of working though, so if you find later that specific posts aren't working on a platform but others are, then you should adapt around your audience. You may even find that your target audience isn't interested but another similar one is, you should always be ready to adjust for your client's needs.

Know the brand
Whether it's a brand's culture that someone within our collective participates in - or if it's down to meticulous research - you have to be passionate about taking a fresh approach that keeps within the parameters of their house style when it comes to capturing product imagery. This is where it's vital to have a great art director who understands the brand you're working with.

An art director's job starts well before a shoot begins, they work closely with the creative director (and sometimes the copywriter) during the development stage of the shoot that the finished work will sit naturally within a brands overall output. That can be by keeping within the brand's style and graphic values, or the art director could be part of an effort to develop that house style.

"Fashion photography is all about working as a collective by inspiring and taking inspiration from your colleagues. It's so important to be confident in your creative vision, and the best way to do that is by understanding the story that your image needs to tell."

Joshua Jackson, Manchester
The art director has to know the audience of the brand they're working with, they can then tailor an entire shoot to meet their needs. At seventy7 we work with brands from a diverse range of industries, and our strength comes from understanding exactly how to cater for each unique audience we're targ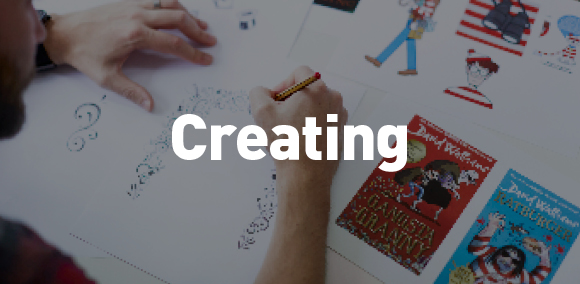 Motion-first

Keeping on top of and ahead of the trends in photography is what has allowed seventy7 to drive (and thrive from) innovation and the technological advances available to us. One of those advances is the motion-first shoot.

When an audience wants to see a product, part of that means they want to see it in its most natural state - on the move - and by taking a motion-first approach on a shoot, we can now offer them that.

By shooting products in a very high-quality video format, with natural pauses blended into it, we can now grab stills directly from the video to use across a brand's channels. On a recent client shoot, we were elevating their products through movement, at the same time we were able to enhance the collection without stretching the shoot time by extracting the still shots from what we'd already captured.

Model photography
Part of the planning aspect of a shoot comes from knowing exactly how a model may wear the products you're about to shoot. This is where a stylist and art director may work closely together to plan outfits in advance with the knowledge of how they'll fit on a model.

Making sure you have references for your photographer, stylist and model to work from is also vitally important. If you have a specific technical or creative style you're looking to achieve, having that as an anchor from the start will help you reach that vision by the end of the shoot. .

This is also where a Style Guide comes in handy, this is how you ensure every possible shot of a product is covered, including the angle you're taking each photo from and how you light the set.

Work closely with your model while on a shoot. You should always show them what you are trying to achieve from the brief but give them some freedom to how they move around the set. Once you get to the point of trying to direct every little movement then the shoot will slow right down.


Iain Dickens, London
Ecommerce Photography
With the lack of physical retail being available to consumers over the past year, ecommerce photography has never been more important. You need to be creating something that captures the imagination of your audience.

Whether that's through careful planning of what you're trying to achieve, keeping the whole style consistent so it can be used alongside previous and future shoots, or simply lighting your set correctly, matching the right photographer to the brand is incredibly important.

Because of the requirements of ecommerce photography (it's not going to be used by a high fashion house as part of their output), this means that the shoots have to be technically sound. It's about finding the balance between a beautiful shot and creating imagery that is on trend, and shows the product at its absolute best.

Feathered reflection is the definitive look for ecommerce photography, and has become the absolute staple of the past few years. It's a technique that allows us to shoot with absolute consistency, a range we shot last week can look the same as one we shot two years ago!

Garry Stevenson, London
Still-life photography
Capturing images of objects that the average person may not find interesting is one of the magic elements of still-life photography. This comes through ensuring that the lighting setups, composition, and angles are all perfect so that they capture these inanimate objects at their best.
In non-commercial still-life photography, there's a lot more room to experiment with the above elements. When it comes to shooting for a brand, the main focus point has to be the product. You can bring it to life through artistically driven elements like dramatic lighting, smoke effects, or by ensuring that every detail of the product is shown as part of the identity of the photograph.

Food
A major part of creative still-life photography comes from food photography. We've created truly captivating and mouth watering images for some of the biggest food brands in the world. There are a few elements that need to be considered when you're shooting food.

Historically, still life paintings used the same techniques we use today in still life photography. In Flanders they even had a name that gave a nod to the fact, stilleven, which roughly translates to paintings of fruit, flowers or fish. This style allowed painters to practice perspective painting and the use of light and shade, and we're still sticking by some of those principles today.

When lighting the scene, ensure that you're not placing your food in front of the light, as this can totally flatten what you're trying to capture. You also need to know what textures and colours you're going to be using. Do you want the scene to look like a busy and familiar food setting, or do you want it clean cut in a way that maximises the food itself for the audience?

Styling
The stylist on your shoot works closely with the photographer and art director to ensure that everything stays on track, and that your creative vision can be realised. They'll be heavily involved in the planning process of the shoot as well, this includes everything from casting the model (if you're using one), to finding any props that may be needed to elevate the products you're using.

Stylists are key to ensuring that the brief is adhered to, by making sure that the client's end goal is reached, and therefore the audience can be inspired by the products they see. Lucinda Chambers cut her teeth styling for Vogue and Elle magazines, but her principles of styling are still relevant for product photography, "An idea can come from anything. The more films and exhibitions you see, the more you fill your head like a kind of cabinet of curiosities, stuffed with information. That's how you're going to edit the story that's in your head, how you're going to set out your stall and communicate your ideas when you're styling a shoot."

Making sure that there is trust between the photographer and stylist on a shoot comes from having in-house styling specialists at seventy7. We want to find an aesthetic that works for you, and by combining first-class photography with styling that stays ahead of the curve, our passion for every brand we work with shines through in everything we capture.

Creative still life imagery might mean including the use of props, so using a skilled stylist to dress your shoot will completely take the pressure off you. Having full trust in your stylist also ensures you get more time to concentrate on the shoot.

Ben Edwards, London
Post-production
Once you've captured a bank of images, the next stage is crucial. Post-production on a shoot fixes anything and everything after the fact. Whether you're looking to match colour, light exposure or contrast, it's absolutely crucial that your post-shoot processing is watertight to avoid any inconsistencies in your collection of photos.
If you're looking to fit a client's house style, then it can take ten times the length of the shoot to ensure each photo looks consistent, and that's where seventy7 is able to keep everything in-house.

Our Mumbai office specialises in fast turnarounds on post-production, with some shoots being turned around within 24 hours of wrap, depending on the final requirements we can even deliver final shots during a shoot! Our team has been hand-picked to enhance our artworking output without needing to externally offshore our digital requirements. We're a collective of specialists that is able to work closely despite the long distance between us thanks to constant communication and workflow management.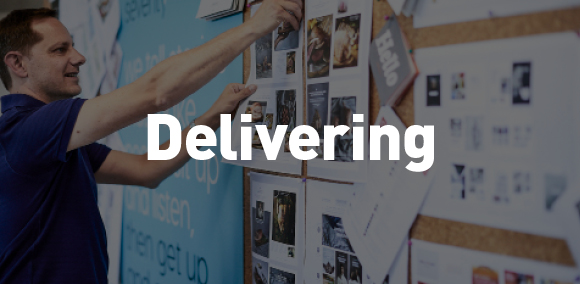 Amplifying photography for digital marketing
Once you've planned, and captured photography for a client, the next stage is making sure that each image is working as hard as possible for the brand you're shooting for. This can be as simple as renaming each file to be consistent with the rest of the images that are used on site, but there are many more elements that you should consider.

Resizing images so they don't slow down a website is crucial, Google will punish a site if it takes too long to load, so compressing images is a vital part of that. Not only that, but slow-loading sites are likely to drive customers elsewhere. Stats show that a 5% increase in customer retention boosts profits by at least 25%, you don't want to be running that risk by not optimising your images. We'd recommend that you make sure that images are between 500KB and 1MB in size to make sure they still look good, but won't make a page too 'heavy'.

Part of your audience research can come from knowing how your target consumers interact with the brand you're working with. There can be some wiggle room on imagery if you know that the majority of them will be interacting with a site on their desktop, but that's generally not the case for most internet users any more. More than half of all internet users interact with brands on their mobiles, so making sure the images are mobile-friendly is an integral part of the delivery side of a photographic project.

A trend that the experts at last year's brightonSEO predicted is that alt text is going to be absolutely vital in ensuring that Google crawlers don't punish your site. Not only does it help visually impaired people know what an image contains when they scroll over it, but it means that the browser will know what's meant to be in the occupied space if your site is having loading issues.

Channel delivery
Part of your planning will have told you exactly what channels your audience interacts with. So when you're looking to get your photography out into the world, it's pointless plastering it all over Facebook if none of your target customers use it. Once you're delivering your brand's product and reaping the rewards (profits), then it's time to expand your digital strategy into an emerging market that's helping businesses reach new levels.

The more you know about the brand, the more you can find out whether there is scope for you to use influencers in your delivery. By doing the research into your audience, you should know if there are certain people with a large following who your target customers engage with on a regular basis. These could be bloggers, people with masses of subscribers on YouTube or followers on Instagram, or (depending on your audience), popular TikTok or Snapchat celebrities.

Two things are vital to remember when you're using influencers as part of your marketing strategy. One, you need to make sure they actually like the brand you're representing. Two, most audiences don't care whether a social media post is an ad or not, so make sure you're sticking to social channel rules by telling people up front that the influencer you use is being paid to amplify the brand you work with.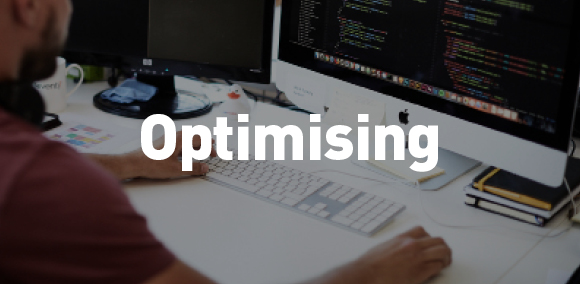 Paid Social

At seventy7, our paid ads team has a host of experience in creating campaigns that get people to stop scrolling, and take action. We know exactly what works for awareness and engagement campaigns which will entice new audiences to your brand, as well as remarketing campaigns that keep them interested in what you're selling.

This is where photography, digital marketing and copy (with the right tone of voice) meet to make sure that your target personas will interact with your brand.

There are three types of marketing campaigns that you can deliver to an audience:

Awareness - The imagery assets in an awareness campaign are used to drive new and quality users to your site. The objective is to entice and influence the user with brand positioning and messaging rather than being a sales hook.
Engagement - This is all about the variety, the imagery required for engagement campaigns cover everything from models to framing. Ads will always perform better if you have a huge bank of high-quality images that can be refreshed on a regular basis.
Remarketing - This is where the imagery will need to be more product focused as you are targeting users who have already visited your website. The ad copy should be more sales-driven and can be specific to themes. Remarketing assets always need to be refreshed on a regular basis and be in line with product releases and onsite best-sellers.
We probably don't need to tell you that mastering paid social advertising is a must for any brand that hopes to succeed in 2021. Consumers are always demanding that everything they see is new, so making sure you have the best possible photography at hand is crucial.

Read more about our post-production offering from our Mumbai offices here, want more on how to nail your ecommerce photography? Click here.

Be the first to read our latest online features by signing up to our monthly email here.

We stay ahead of the pack by thriving on innovation and evolving what we can offer each of our clients. Let's talk today to see how we can enhance and elevate your brand.